Information about the links or groups of links shown below.
Listed below are some of the links that I find most useful, in planning an outing on the bay, or beyond. If you have any favorites please get in touch with me, I am always looking for new sites to help plan a trip.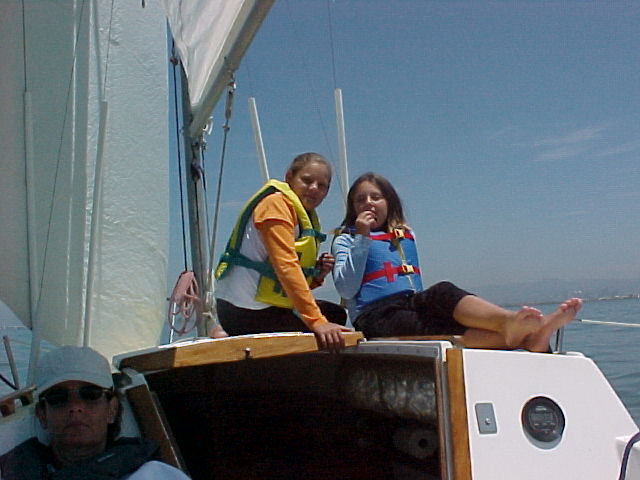 Lazy summer sail on our Catalina 22.










Search Engines
Google One of the best search engines I've ever used. Fast and accurate searches. Low overhead
Lycos One of the most visited hubs on the Internet reaching one out of every two web users.
Yahoo! With over half a million sites divided into more than 25,000 categories, Yahoo! is both browseable and searchable.
InfoSeek GO Network is a new brand that brings together the very best of the Internet in one, easy to use place.


Bay Area tides and Sunrise information National Weather Service San Francisco Tides Generators.
Islander sailboat web site This Web site has been produced by Members of the Islander mail list at Sailnet.com with content contributions from people around the world.

USGS San Francisco bay tide/wind stations Real Time USGS data.
Bay Cams Bay cams looking from Tiburon toward San Francisco, and KPIX roof cam.
USGS SF Ports Home Page SFPORTS was created through a partnership of the National Ocean Service, NOAA, the U.S. Geological Survey, the California Office of Oil Spill Prevention and Response, and the Marine Exchange of San Francisco Bay.
Pacific Offshore Rigging Two Letter Signals, Beaufort Wind Scale, Ocean Cams, and more.
Borders Trading Company
Weather Channel You don't need a weatherman to tell which way the wind blows.